EstoGel® Max
EstoGel® Max is a natural, high performance oil gelling agent. It allows the formation of structuring anhydrous formulations while maintaining a certain flexibility to optimize their application on the skin. It makes it possible to formulate anhydrous formulations over a wide viscosity range from liquid to solid with excellent suspensive capacities. Its easy implementation at 85°C and the transparency of the products obtained make this ingredient, among other things, an ideal ally for the formulation of transparent sticks.
INCI EstoGel® Max : Castor Oil/IPDI Copolymer (and) Caprylic/Capric Triglyceride (and) Hydrogenated Castor Oil/Sebacic Acid Copolymer
EstoGel® Max, high performance oil gelling agent
EstoGel® Max is a concentrate of innovation. It is the perfect combination of two high performance natural gelling polymers. EstoGel® Max allows the formulation of anhydrous formulations over a wide viscosity range, from liquid to solid, with excellent suspending capacities. The gel formed has the structure and rigidity of EstoGel® M and the flexibility and fluidity of EstoGel® Green. This combination offers your oily phases optimal compatibility and stability. Its ease of use at 85°C and the transparency of the by-products make this ingredient the ideal substitute for waxes and butters.
Technical advantage
EstoGel® Max is a natural oil rheological modifier (NOI = 0.946). Based on non-covalent interactions leading to supramolecular assembly, the technology comes from two patent families. Indeed, the gel formed is the result of entities perfectly organized and held together by intermolecular forces. This organization makes it possible to cover a wide range of viscosity ranging from more or less viscous liquid to solid with very good mechanical properties and excellent suspensory capacities. Unlike waxes and butters whose crystallinity renders the formulations opaque, assemblies by hydrogen bonding lead to perfectly transparent structures for a very wide range of oils of different polarities. EstoGel® Max combines the advantages of EstoGel® M and EstoGel® Green. The presence of two different types of hydrogen bonds is the source of the unique properties of this rheological modifier. In addition to the ease of implementation at 85°C, the mechanical properties combine rigidity and flexibility, which makes this ingredient ideal for the development of transparent solid sticks and more particularly of lip products. The fragility of hydrogen bonds during application allows a slippery application accompanied by a fine, delicate and silky sensoriality.
Benefits for the manufacturer
With EstoGel® Max, cosmetics manufacturers can use unlimited creativity to adjust the rheology of their oily phases without compromising naturalness and performance. In its class, EstoGel® Max is one of the only gelling agents for oils with a processing temperature of 85°C, which is possible in most industrial sites. In addition, its high naturalness index makes it possible to formulate products with record levels of naturalness. One of the most notable benefits of EstoGel® Max is its versatility. It can be used in a wide variety of galenics and finished products. For a manufacturer, the versatility of ingredients is a key parameter because it allows him to rationalize his catalog of raw materials and to reinvest the referenced ingredients in new projects. EstoGel® Max is particularly recommended in the following applications to amaze the consumer:
– Slightly gelled fluid oils with an elegant flow or more viscous with consistency.
– Glittery or floral oils with perfectly suspended particles.
– Transparent solid sticks.
– Very stable emulsions with unique sensory properties.
– Makeup products with a new look and application.
Implementation
EstoGel® Max can be applied at 85°C only under high shear. It is recommended to introduce the polymer with the oils of the formula, to heat with stirring at 85°C and to disperse it using a rotor stator at 85°C for 30 minutes. If the use of the stator rotor is not possible, it is recommended to heat to 90°C or 95°C with less shear. In order to validate the good dispersion of the polymer, it is necessary to stop the stirring and to check that the mixture is transparent and homogeneous. If any pieces of gel remain, continue agitation or increase the temperature.
Advantages

94% ingredients of natural origin

Application at 85°C

Fluid to solid gels

Transparent gel

Suspensive properties

Optimal compatibility and stability

Light touch

RSPO

China INCI compliant
Applications

Transparent sticks

Makeup and lip care

Glitter oils

Emulsions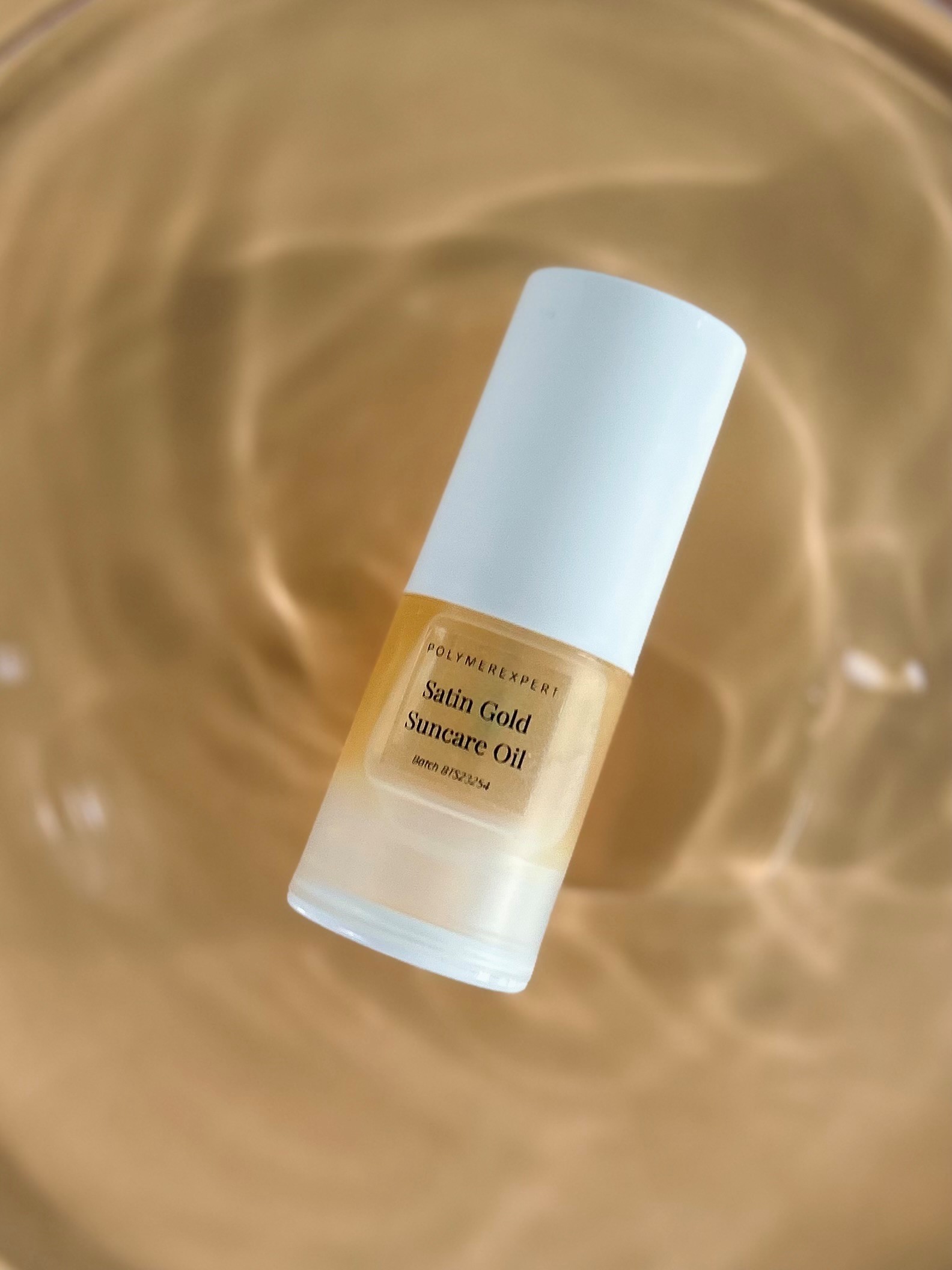 Discover our formulation guide
Our experts have made guidance formulas to help you in your formulation projects. Discover our guide and order your samples!